It happened many years ago, when Saint Gyoki (668-749) was traveling from place to place healing the people suffering from illness that he happened to meet. Hearing that there was a famous bath in a place called Arima in the Settsu country, he decided to go there. After climbing a steep mountain and he began approaching the area of Funasaka, Saint Gyoki's legs could carry him no further. The village people, having finished their work in the mountain, passed by exhausted Saint Gyoki and seeing him leaning on a pine tree, they hurried to take him back with them.



The village people thought that it would be good for him to eat something to restore his health, but living a poor daily existence they had only simple food. "I've got it," somebody said, "I heard that if you eat carp you will regain your health!" Another person said, "It's decided. I'll run past the mountain to the pond in the inner part and catch a carp!" said a good youth in high spirits as he ran off clutching a basket.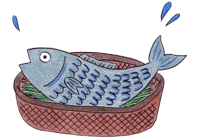 When the youth returned with the basket, there was a large, splendid carp inside thought to the spirit of the pond. The village people immediately started cooking the fish. They fed Gyoki the fish, and his health returned.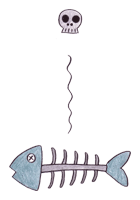 However, even though the body became vigorous, Gyoki's spirit could not be elevated. He saw the discarded bone of the carp and thought, "Although my life was saved, in exchange this life was extinguished." Incanting a Buddhist prayer, he properly picked up and collected the bones of the carp, made a mound, and performed a memorial service for the carp.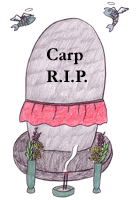 Funasaka is located north of the Nishinomiya-kita Toll Road (Bantaki Tunnel). Now, there is a golf course in Funasaka where remains a place name called "Koi-zuka (Carp Mound)".